Summit Commercial Flooring Professionals You Can Count On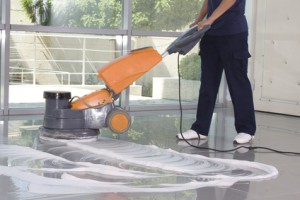 Your business' flooring is important to the safety and comfort of your employees and guests as well as the overall design of your establishment. Don't entrust such an important element to just anybody. When you need quality commercial flooring call on Summit's number one commercial flooring professionals, Finish Line Flooring Services. At Finish Line Flooring Services we are committed to providing Summit area businesses with the highest quality commercial flooring available. We have been dedicated to excellence in service since our inception in 2003 and our track record proves that. We are timely and efficient, but take extra care and time to get the job done right the first time. With Finish Line Flooring Services maintenance and repairs won't be an issue any time in the near future.
At Finish Line Flooring Services we offer a wide variety of commercial flooring options. We offer carpeting in broadloom, carpet tiles and even custom area rugs. We also offer rubber flooring and other resilient flooring options. We don't stop at flooring installation either. We provide a number of flooring extras such as cleaning and maintenance of your floors as well as specialty flooring such as raised computer floors and stair treads. With every installation our focus is the design of your decor as well as the safety and comfort of your employees and customers.
Your Summit Business' Best Option For Resilient Flooring
Resilient materials are becoming the most popular flooring option for commercial establishments due to their durability and ease of installation. Materials like vinyl and rubber endure heavy traffic without need of repair and minimal maintenance. Furthermore these materials are often cushioned and offer more comfort while standing for long periods of time as well as protection against slips and falls. Resilient flooring in Summit is also incredibly affordable and installation is quick, which is a big perk for any establishment hoping to get to regular operation soon. Resilient materials are offered in an almost limitless supply of colors, patterns and styles. Your tile or rubber flooring can imitate any natural element or blend with your current interior design, providing the perfect marriage between utility and beauty.
Safe & Efficient Summit Floor Removal & Preparation
Your commercial flooring replacement in Summit will be more timely and affordable if the old floor removal process and sub-flooring preparation is handled by a skilled professional. That is why Finish Line Flooring Services offers these services in addition to our flooring installation services. We want to be involved at every step and that includes removing your old flooring. We take extra care not to cause undue damage to the under-flooring and we recycle salvageable flooring material to save you money. We also utilize the latest in technology with our floor prep equipment so the grinding and shot blasting is clean, effective and efficient.
If you are looking for Commercial Flooring in Summit then please call 201-803-4878 or complete our online request form.