Commercial Flooring For Your Paramus Business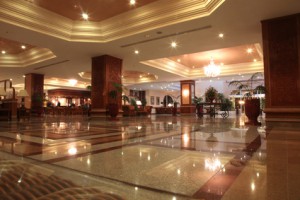 Your flooring is important to your business. And your business is important to us. At Finish Line Flooring Services we've provided Paramus business owners with quality commercial flooring for over a decade. When it comes to installing the perfect floor that matches your establishment's decor while also yielding the maximum amount of protection and safety, Finish Line Flooring Services are your go to flooring professionals. We have the experience and know-how to get the job done right, quickly and efficiently. We minimize installation time while maximizing quality, which is why we are Paramus top choice for commercial flooring experts.
At Finish Line Flooring Services we strive to offer the most complete selection of commercial flooring options available in Paramus. We provide carpeting in broadloom, tiles and even custom rugs. We also offer vinyl flooring, rubber flooring and hospital grade flooring. No matter what your commercial flooring needs, we can get the job done. We comply with all safety standards to protect your customers, employees and you, while also matching the colors and design of your brand. Nobody knows commercial flooring in Paramus like Finish Line Flooring Services.
Your Paramus Resilient Flooring Experts
Of the many flooring options available, the longest lasting and most durable are resilient floors. Resilient materials, such as vinyl and rubber, are extremely enduring under heavy traffic, whether that be from customer foot traffic or heavy equipment. Vinyl tiles and sheets are available in just about any color, pattern or style imaginable. This makes vinyl a great option if you wish to customize the look of your flooring to blend with your interior design. Rubber offers cushioning and is ideal for standing for long periods. It is also waterproof, scuff-proof, fire resistant and carries no static charge.
We also offer hospital grade installations. If you run a medical facility, you are aware of the high standards for safety that your flooring must meet. At Finish Line Flooring Services we have the experience and knowledge to properly install the safest, most durable flooring that also conveys the desired aesthetics.
Paramus Commercial Floor Removal & Preparation
Removing your old, worn Paramus floor can be a delicate process. It is important to mitigate damage to the sub-flooring or salvageable flooring materials that could be recycled. This can only be done with the skillful hands of a floor removal professional like Finish Line Flooring Services. At Finish Line Flooring Services we combine years of experience and training with state of the art equipment to provide expert removal and preparation of your flooring and sub-flooring. We offer grinding, shot blasting and rip ups, and of course we recycle what we can. Our capable installers will perfectly prep your floor for new installation.
If you are looking for Commercial Flooring in Paramus then please call 201-803-4878 or complete our online request form.