Know When to Get a Floor Removal Handled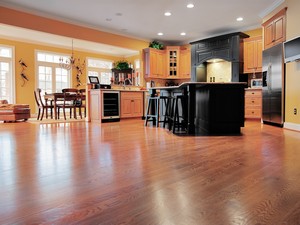 When your flooring needs to go, don't hesitate to get it gone, or else you may find yourself dealing with a host of issues that render your home far less than comfortable. Of course, the quickest way to handle this work is to invest in timely floor removal work from our New Jersey team.
Now, you may be wondering what flooring issues require timely floor removal. If that's so, don't stress yourself: we'll help you know when you get this work handled. All you have to do is keep reading to learn how to tell when your flooring is ready to go. Some common reasons to have your old flooring ripped up to include the following:
Your Carpeting Smells Old and Musty
Regular carpet cleaning will do wonders to keep your carpet looking good and smelling fresh. Unfortunately, even the best-cared-for carpeting won't remain in the best possible condition at all times. There will come a point when your carpeting is too deeply infused with odors that your only recourse will be to remove it. Fresh carpeting will make your home smell new thanks to the removal of:
Pet odors
Food smells
Urine
Mildew
Mold
Set-in bacteria
Etc.
You're Remodeling Your Home
Not all calls to replace your flooring are due to emergencies. Sometimes, the reasons are purely aesthetic. For instance, you might consider investing in floor replacement during a home remodeling project. Nothing complements a new home layout quite like new flooring, after all, and you'll be happy you invested in a replacement during this process.
Your Home Has Suffered Flooding
Flooding isn't an isolated issue, but rather an issue that can lead to other issues down the road. For instance, flooding can result in the development of mold and other harmful growths within your carpeting. In extreme instances, cleaning alone may not be sufficient to get your carpet back in shape. In such situations, your best course of action would be to invest in a floor replacement.
Let Our New Jersey Team Handle Your Floor Removal
Is it looking like your old flooring needs to go? If so, go ahead and schedule an appointment with our New Jersey flooring company today. We have the know-how and resources needed to get the job done right in no time at all, no matter the size of the job. Contact us online or over the phone, and we'll be happy to provide you with a free estimate for your next floor removal.
If you're looking for commercial flooring in New Jersey, give us a call today at 201-803-4878 or fill out our online request form.