The Best Flooring Options For Your New Jersey Commercial Flooring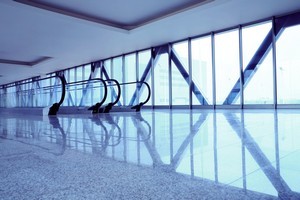 Whether you're planning on New Jersey Commercial Flooring or Carpet Flooring for the property you own, there are many options you can choose from that will give you the durability and affordability you seek. finish Line Flooring Services Inc. installs quality flooring with competitive pricing and value. Our thirty years plus of experience in the flooring industry brings you great options in commercial flooring for your New Jersey business.
For commercial businesses, you're floor will see a lot of foot traffic and damage throughout the next ten years. The last thing you want is to install a flooring option that doesn't last and looks horrible in a short few years. You need quality options designed for the commercial industry.

Vinyl Tile & Sheet Vinyl – Vinyl is a resilient flooring option for your New Jersey Commercial Floor. Resilient materials have a give to them, allowing tiny movement as you step. It's great for high traffic areas. Today's vinyl tile and sheet vinyl can come from quality manufacturers who provide great, durable materials.
Rubber Flooring – Rubber, as we all know is bouncy and that's what makes it one of the best resilient materials in flooring. But rubber flooring is built for durability. Plus, it's difficult to damage. One of the best features of rubber flooring is that it's easy to stand and step on. In a commercial application rubber flooring is great because it helps with slipping. It is also water proof and scratch/scuff resistant.

Stair Treds – The best way to keep from tripping or slipping on stairs is by using stair treds. This is an important safety feature for commercial businesses or apartment and condo owners. The last thing you want is to have a stairway that's not safe for your customers or tenants. Stair treds are highly durable and extremely adhesive for commercial applications.
Commercial Pattern Carpets – Commercial carpeting has to be extremely durable, which means it has to be quality made to last and resist stains and other damages. Pattern carpets for New Jersey commercial businesses are a wonderful way to spruce up the waiting room, hallways, and more with beautiful options in commercial carpeting.

Custom Rugs – You may already have or may need some great hard flooring that needs a little softness and decorative appeal applied. The best way to bring this change about is to use custom rugs. Our custom rugs are quality made for durability and are very beautiful for New Jersey Commercial buildings.
When you want the best in flooring options for durability and long lasting beauty, give our team at Finish Line Flooring Services a call. We have many options for you that we know you'll be ecstatic about. Whether you choose custom area rugs, pattern carpets, carpet tile, rubber flooring, vinyl, or stair trends, we can help you with quality products and expert installations.
If you are looking for the Best Options for your New Jersey Commercial Flooring, please call 201-803-4878 or complete our online request form.