Why Resilient Flooring Is The Perfect Type of Commercial Floor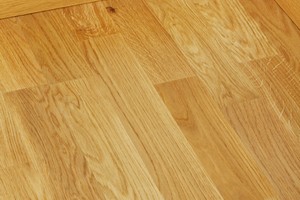 Floors in New Jersey that are resilient are made of materials that offer a degree of flexibility, or elasticity. Elasticity is the ability of the material or item to return to its original shape after being stretched or pulled. Impacts and heavy weight can chip and tear a hard surface, while a resilient surface flexes under the pressure and then returns to the original form. Rubber is such an example.
For this reason alone, resilient flooring is perfect for commercial applications. However, there are other reasons why it's a great type of flooring for any business. Here is why our New Jersey commercial flooring experts at Finish Line Flooring Services recommend resilient flooring for your business.
Resilient Floors Help With Fatigue
A person can stand for longer periods on a resilient floor as opposed to a harder floor. Since the material gives to some degree under weighted objects, it is also easier to walk around on all day. Let's face it, unless you have employees who only sit all day, they will be standing a majority of the time.
Resilient Flooring For Safety
The last thing any business needs is to have an unsafe floor material that's slippery for customers or employees. Resilient flooring does not only provide better traction all over the building, it can also be treated with anti-slip coatings on stairs or on key areas for safety.
Types Of Commercial-Grade Resilient Flooring
Commercial Sheet Vinyl – Commercial-grade sheet vinyl is a very popular flooring type for businesses in New Jersey. It is one of the most affordable flooring types that are very durable. One setback with sheet vinyl is that repairs are more difficult, especially if there is no pattern. You may want to look at designs which offer a tile pattern or some other pattern so replacing a section or repairing a gouged area isn't as noticeable.
Vinyl Composition Tile (VCT) – VCT is a composite vinyl tile that is extremely durable and perfect for commercial and institutional applications. It stands up very well to high-foot traffic wear and tear. It is easy to repair or replace a tile, and it's extremely easy to care for. It is also an affordable flooring option over harder floors like natural stone or ceramic.
Cork (tiles or sheet) – Did you know cork comes from a specific species of tree? Cork floors are made of the wood from *Quercus suber*, or cork oak, which is native to SW Europe and NW Africa. As a flooring surface for a commercial business, it's best for upscale offices and other areas that don't get a lot of foot traffic or abuse. Cork flooring is simply stunning and comes in a range of tints from light to dark with varying tones.
Rubber (tiles or sheet) – Rubber flooring may be the best type of floor you can install. It lasts forever and is extremely difficult to damage. It has the most resiliency of all the resilient flooring types. It's waterproof, scratch and scuff resistant, and resists chemical spills. Talk about fatigue relieving floors, rubber is the perfect solution for many reasons.
Linoleum – Linoleum actually has powdered cork in it, which is great for the resiliency of the material. It is a flooring type that has a canvas backing which is thickly coated with linseed oil, rosin, and powdered cork. It's a hard, easy to wash floor which stands up very well in high foot traffic applications.
If you have questions about Resilient Flooring or are looking for a Commercial Flooring company in New Jersey, please call 201-803-4878 or complete our online request form.