Why Commercial Carpeting Is The Best Option For Rental Homes In New Jersey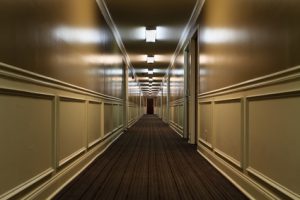 Commercial carpeting is made to handle high levels of foot traffic, day in and day out, which is one reason our commercial flooring company suggests that it's the best option for rental homes in New Jersey.
Residential carpeting is made to face much less abuse and wear, and is made to last between 1 and 5 years. Unfortunately, tenants usually treat the home rougher and generally don't take as good of care of the carpets as they should. New families with children and pets may be moving in and out over just a few years' time. The rental home owner winds up replacing it after just one year.
Because commercial carpeting is made to last anywhere from 3 to 10 years in a commercial setting and will last even longer in a residential setting, it's the best choice for rental homes in New Jersey too.
Commercial Carpet Has Greater Fiber Strength And Resilience
Additionally, the fiber and backing of commercial carpet allows the fibers to bounce back into shape better, even under heavy foot traffic. The cheaper brands of residential carpet gets flat right after being vacuumed and walked on.
Also, think about how carpet shampooing is done. The machined brushes scrub the carpets in a circular motion. You want the carpet to look nice for the next tenant, but shampooing the cheap carpets found in many New Jersey apartments and rental homes every year leads to even more fiber loss. Too much steam cleaning can do the same thing.
Commercial carpeting is also made to withstand regular cleaning.
Access To Wider Width Broadloom Carpeting
Carpets almost always develop problems at the seams first. People start tripping over it or the vacuum gets snagged on it and tears it up. Minimizing the number of seams will help the floors to last longer.
Broadloom carpet, or wall-to-wall carpeting, is woven on a wider loom than standard household carpeting. With broadloom, there are fewer or no seams to deal with if installing in bedrooms smaller than 15 feet wide. It's normally 12 feet wide but can be purchased in 13'6" and 15' widths.
While broadloom carpeting for home theaters is becoming popular and easier for a homeowner to find, going with commercial carpet is still the better choice for a rental home in New Jersey because of the durability.
If you are looking for commercial carpeting for rental homes in New Jersey, please call 201-803-4878 or complete our online request form.