Follow 3 Three Tips to Keep Your Carpet Looking New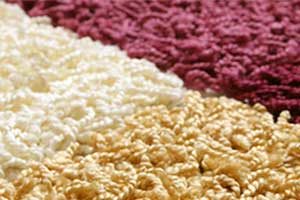 Your carpeting is costly, and what's more, it can help to make or break the look of your New Jersey home. To be sure your carpet only makes the best look for your home, you need to provide it with top-quality care that will allow it to continue looking beautiful and new for years to come.
And the good news is that that care is easy enough to provide. All you have to do is follow the steps listed below. If you have any more questions about maintaining your carpeting or need some expert services to get it looking its best, don't hesitate to call your New Jersey flooring experts at Finnish Line Flooring Services, and we'll help supplement these tips.
Vacuum Your Carpet Regularly
This suggestion probably comes as a surprise to absolutely nobody: You have to vacuum your carpet. It's the one way that you really keep up with your carpeting on a regular basis. But are you vacuuming enough? As in a couple times a week, on average? Because if not, you could be causing some serious wear to the overall look of your carpeting.
This wear develops because of dirt in your carpeting. Dirt will inevitably find its way into your carpeting, but if you wait too long to vacuum it up, you will only grind that dirt in, creating permanent stains. To avoid creating such an eyesore in your home, stay on top of your vacuuming.
Be Gentle When Removing Stains
When you have carpeting, stains are pretty much inevitable. You can be as careful as possible, but at some point, you're going to drop food, spill a drink, cut yourself, or do any other clumsy thing that will leave your carpet stained . . . Which is okay since you can always remove those stains!
But you do need to be careful about how you remove stains. Yes, stains can be unavoidable sometimes, but causing further damage by trying to remove them can be avoided. To avoid causing damage with your stain removal, be sure to take your time, blot and scrub gently, and use a cleaner that you know won't cause further discoloration to your carpet.
Get Routine Professional Cleanings
Even with meticulous routine vacuumings and careful stain removals, you might find that your carpet is beginning to look far from its best down the road. Luckily, you don't have to sit back and watch your carpeting go from beautiful to unsightly over time. Instead, you can always call a professional flooring expert for routine cleanings.
With routine professional carpet cleanings, your carpeting can look its best and most beautiful over time. Your carpeting is valuable, and because it is so valuable and because it goes so far toward adding to the overall look of your home, you'll want to keep it looking great. And with a cleaning every year or so, your carpeting will always look its best.
If you are looking for commercial flooring in New Jersey, then please call 201-803-4878 or complete our online request form.