4 Benefits Of Hiring A Commercial Carpet Installer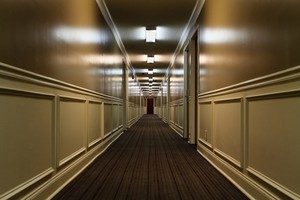 If you're one of the many NJ business owners out there whose commercial carpets have seen better days and you've started to consider the prospect of having them replaced, it's important to take the time necessary to research and find the right commercial flooring company to help you with the installation. Getting the right flooring company to assist you with your project will help ensure the process is as seamless, cost-effective, and efficient as possible while still providing you with the quality results you need for your business space. To highlight several of the benefits of hiring a professional commercial carpet installer, our team of skilled New Jersey commercial flooring experts have taken the time to put together this short list to help you discover the benefits of hiring a professional commercial carpet installer.
Accurate Assessment
Commercial carpet installations can be a costly and time-consuming investment for your business, and as such, you want to be sure that you're getting an accurate assessment of what you're going to need so you don't wind up with more carpeting than you have room for. With a professional commercial carpet installer on the job, you can rest easy knowing that everything will be accurately measured to ensure you don't get overcharged for flooring materials.
Thorough Planning
Once you make the choice about which commercial carpet option you want to go with for your business space, there's still a lot of planning that needs to be done to ensure everything stays on schedule. With the help of a commercial carpet installation experts, you'll have a valued team member on your side who will always be on hand to go over your design blueprint with you step-by-step, and provide you with a detailed schedule so you can have an accurate idea of exactly how long your project is going to take to be completed.
Operational Expertise
Another benefit to hiring a professional commercial carpet installation pro comes in the form of the valuable pre-installation assistance you'll receive as well. There's a lot that needs to be done in order to prepare your commercial floors for new carpet installation, between relocating furniture and removing any existing flooring, and having an experienced commercial carpet cleaning expert on hand can help you make sure all of these aspects are taken care of to streamline the installation process.
Warrantied Work
One of the most important benefits of hiring a professional carpet installation company to handle your project is the level of certainty you get knowing that you've got someone who stands behind their work. Most professional commercial installation companies are going to offer warranties of some kind on the work they performed, giving you peace of mind in the knowledge that you have someone you can turn to if any problems pop up after the installation process is completed.
If you're looking for commercial flooring in New Jersey, give us a call today at 201-803-4878 or fill out our online request form.