Englewood's Number One Resource For Quality Commercial Flooring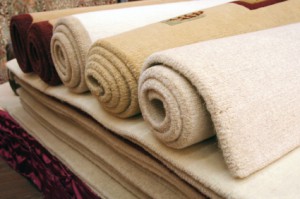 For all of your flooring needs, look no further than the Englewood commercial flooring experts at Finish Line Flooring Services. We've proudly served local businesses with the highest quality flooring materials and installation since 2003, with several years experience beyond that. Our installation process is quick and efficient so we are always on schedule and on budget and our installers are courteous and professional. We work with the finest materials so the quality of your flooring is always top notch and we work hard to minimize installation time so that you can get to business.
At Finish Line Flooring Services we strive to offer Englewood business owners with the widest variety of flooring options available. We offer carpeting (in tile or broadloom), custom rugs, vinyl flooring, rubber flooring, raised computer flooring and even stair treads. Our top priority is providing you with the best flooring to fit your needs. Our focus is safety as well as aesthetic design, so you can rest assured your employees and customers are protected while your establishment reflects the brand and decor you desire. Our commitment to excellence and attention to detail is what makes us Englewood's top choice for commercial flooring contractors.
Resilient Flooring Professionals For Englewood Businesses
One of the most popular and effective flooring options for Englewood businesses is resilient flooring. Resilient materials such as vinyl and rubber make excellent flooring for commercial spaces because of their…well….resilience. Flooring made from vinyl tile, for example, can withstand a lot of heavy traffic while maintaining the aesthetic qualities of beautiful ceramic tile. Vinyl tiles also come in unlimited colors and patterns so that you can fully customize your flooring look. Sheet vinyl is another great option because it is extremely easy to install. Sheet vinyl is also waterproof, making cleaning and maintenance a breeze. Rubber flooring is one of the most popular choices because it offers a bit of cushion, which makes it easy to stand on all day, it is waterproof, scratch proof, scuff proof, fire and chemical resistant and long lasting.
At Finish Line Flooring Services we also offer hospital grade installations. The high standards set for hospital flooring means your installer must be absolutely safety focused. Aside from safety there are psychological aspects to the design, so a lot goes into the planning of hospital floors. Finish Line Flooring Services has the experience and skill to offer the utmost in safety and design with hospital flooring and stair treads.
Floor Removal & Preparation in Englewood
When the time comes to replace your worn floor, it is important you employ a competent and skilled flooring professional for your floor removal and preparation. Removing the old flooring and preparing the surface for a new installation can be a delicate process. The key is to remove the flooring with little to no damage to the sub-flooring while salvaging materials that can be recycled. This saves you money in the end and at Finish Line Flooring Services we take pride in doing just that. Our installers are trained and experienced to provide expert floor removal. We utilize the latest equipment to get the job done quickly and safely. Once the flooring in New Jersey is removed we recycle salvageable materials and prep the sub-flooring with grinders and sanders. This process ensures optimal conditions for the installation of your new flooring.
If you are looking for Commercial Flooring in Englewood then please call 201-803-4878 or complete our online request form.