Whippany's Most Reliable Commercial Flooring Contractors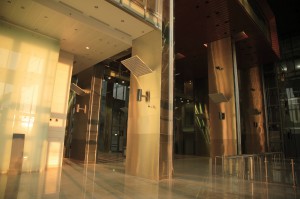 A lot goes into the design and function of a commercial space. Your customer's and employee's safety is a large factor as well as the aesthetic qualities of your commercial flooring. That is why at Finish Line Flooring Services we specialize in providing the highest quality Whippany commercial flooring services available to a variety of business owners. With our talented team of installers you can count on the perfect flooring being installed quickly and efficiently in your commercial space. We always keep safety features in mind while also taking care that your flooring is a beautiful representation of your establishment.
At Finish Line Flooring Services we are a complete resource for your commercial flooring needs. We offer carpet flooring in all colors, patterns and styles, as well as vinyl tiles and sheet vinyl. We also offer rubber flooring and stair treads. As a full service commercial flooring company, we provide careful and expert floor removal and preparation to ensure the most successful new floor installation as well. This is why we are Whippany's number one choice for commercial flooring contractors.
Your Whippany Business' Best Option For Resilient Flooring
Resilient flooring is often the best choice for a commercial space. The long lasting nature of resilient floor materials coupled with low maintenance and easy cleaning make it an attractive option for a commercial establishment. At Finish Line Flooring Services we strive to offer only the highest quality resilient flooring to Whippany. For your office, school or even hospital, we can accommodate all of your commercial flooring needs.
At Finish Line Flooring Services we offer vinyl tile as well as sheet vinyl. Vinyl has been a top choice for commercial flooring for years due to its affordability and ease of installation. It is durable and water resistant and quickly installed so that you can get to business faster. We also offer rubber flooring, which is quickly gaining traction in popularity due to its seemingly endless benefits. Rubber flooring is waterproof, scuff-proof, fire resistant, extra-ordinarily durable and long lasting and holds no static charge. Plus, the slight cushion it offers makes standing for long hours easy and helps reduce damage from slips or falls.
Whippany Flooring Removal & Preparation Done Right
When replacing your old flooring one major thing on your mind is cost. The best way to reduce the cost of commercial floor replacement is having your old floor removed safely, without damage to the sub-flooring and recycling salvageable materials. No one in the Whippany area is more proficient at floor removal and preparation than Finish Line Flooring Services. We utilize the best equipment for the job to ensure it gets done right. From grinding to shot blasting, sanding, leveling and rip ups, your floor will be removed with minimal damage, and your it will be prepared quickly for your new installation. When it comes to floor removal and preparation in Whippany, Finish Line Flooring Services are the flooring contractors you can count on.
If you are looking for Commercial Flooring in Whippany then please call 201-803-4878 or complete our online request form.