The Benefits of Freehold Hardwood Flooring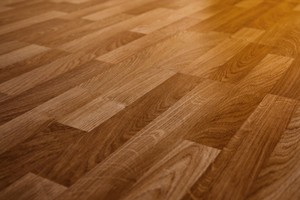 Hardwood flooring is any type of flooring manufactured from timber that has been specifically designated for flooring. Wood is a popular choice for flooring due to its durability and restorability.  When it comes to the flooring your home, you want to make sure that you are installing the perfect type of floor for your family and to match the style of your home.
Solid Freehold hardwood flooring is made out of planks milled from a single piece of timber. This is not to be confused with laminate flooring, which is made out of composite wood and other materials. Hardwood flooring is pure wood and a strong structure.  While laminate flooring has gained some popularity due to its inexpensive price, there is nothing that can beat the look and feel of genuine Freehold hardwood floors.  Installing hardwood floors in your home can lead to great benefits.
Hardwood Floors Are Low Maintenance
Hardwood floors are made out of a solid structure and strong piece of wood, because of this, they are durable and low in maintenance. Installing carpet in your home can lead to you constantly vacuuming and occasionally having to have it professionally cleaned. Hardwood doesn't require professional cleaning, and it is easy to clean with a simple mop. They do not accumulate a lot of dirt, dust or debris, and spills are easily cleaned on this type of surface.
Hardwood floor is also less likely to be scratched, scrapped, scuffed or dented than tile flooring, and it is rarely necessary to replace wood flooring.
Hardwood Floors Increase the Resale Value of Your Home
If you are looking for a great way to make your home more marketable and attractive to potential homebuyers, consider installing hardwood floors.
Hardwood floors might be more expensive than other flooring types to install in your home, but they are very popular with homebuyers.  They even increase the overall value of your home.  They are a great, long lasting investment. While Freeport hardwood flooring might cost you more money in the beginning, they ultimately make you money when it comes time to sale your house.
Hardwood Floors Make For a Healthier Home
Not only do hardwood floors look great in your home, they are making your home a healthier place to live. If you have carpet in your home, chances are it is riddled with dirt, dust and other harmful particles. These particles are kicked up by your family's feet and breathed in their lungs, which can result in harmful health problems such as allergies, asthma and breathing issues.
Despite your constant vacuuming, these particles live deep within your carpet and aren't easy to get rid of. With hardwood flooring, this is not an issue. Dirt, dust and other particles can easily be swept off hardwood, make your home a cleaner, happier place.
Hardwood Floors Are Timeless
Hardwood floors have been around for years, and they will continue to be around for the years to come. This is not just because they are sturdy and durable. Hardwood floors will always be considered a classic flooring option due to the style and class they add to the interior of any home.
While other flooring can go out of style (shag carpet is so 1970), hardwood floors will never lose their style, which means you will not have to replace it.
If you are looking for Freehold Hardwood Flooring then please call 201-803-4878 or complete our online request form.