Elevate Your Business with Professional Commercial Floor Preparation Services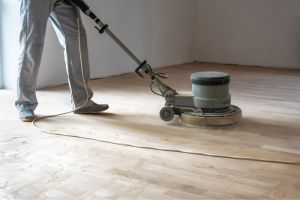 As the premier commercial flooring professionals the New Jersey area has to offer, we understand that a smooth and well-prepared surface is the foundation for a successful flooring installation. Commercial floor preparation services play a vital role in ensuring a durable, long-lasting, and visually appealing floor for your business. In this blog, our skilled commercial flooring professionals will delve into the significance of professional floor preparation services and how they can benefit your commercial space.
Understanding The Importance Of Floor Preparation
Before diving into the installation of any commercial flooring material, it is crucial to prepare the surface properly. Floor preparation involves a series of essential steps such as cleaning, leveling, and repairing the substrate to create an optimal base for the new flooring. Neglecting this crucial phase can lead to problems down the line, including uneven surfaces, premature wear and tear, and costly repairs. Therefore, investing in professional floor preparation services is a wise decision for any commercial property owner.
Expertise & Experience
Commercial flooring contractors have the knowledge, expertise, and experience to handle various types of floor preparation tasks. They understand the complexities involved in different subfloor materials, be it concrete, wood, or tile, and employ appropriate techniques accordingly. Professionals assess the condition of the subfloor, identify any structural issues or moisture problems, and determine the best course of action. With their skills and expertise, they can address existing problems and prevent future complications, ensuring a solid foundation for your new flooring installation.
Comprehensive Floor Preparation Services
Professional commercial flooring contractors offer a comprehensive range of floor preparation services tailored to meet the specific needs of your business. These services may include surface cleaning, moisture testing, floor leveling, crack and joint repairs, and removal of existing flooring materials. They utilize specialized equipment and advanced techniques to achieve optimal results efficiently and minimize downtime for your business operations. By entrusting the floor preparation tasks to experts, you can save time and effort, allowing you to focus on other important aspects of your business.
Enhanced Durability & Longevity
Proper floor preparation significantly contributes to the durability and longevity of your commercial flooring. When the subfloor is properly leveled, cleaned, and repaired, it creates a stable and even surface for the new flooring material. This eliminates the risk of premature wear, reduces the likelihood of costly repairs in the future, and extends the lifespan of your floor. By investing in professional floor preparation services, you ensure that your commercial flooring investment will withstand heavy foot traffic, moisture, and other challenges, delivering exceptional performance for years to come.