What to Know Before Buying Residential Carpeting in Edison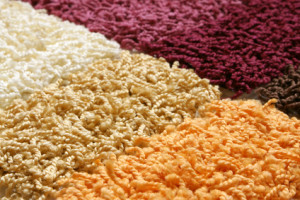 If you're thinking about new flooring for the home, there are lots of great choices out there. It all depends on which type you get and on which room you're installing it in. There's plenty of advantages to having residential carpeting installed in your Edison home.
But what do you do about your current flooring? Just because you're getting new flooring installed doesn't get you out of not having to dispose of the old. Some companies will remove it and dispose of it for you.
Buying new flooring can be a sketchy venture because what you see is not always what you get. Always beware of what you're getting and the prices involved. Just because it looks good online or in the store doesn't mean it will look good in your home.
Brands are something that a lot of us are attracted to. We look for the best values in clothing, food, Edison Residential Carpeting, vehicles and other things. But some brands can be identical which can make the buying process tough.
Carpet Maintenance
You'll also need to consider the maintenance that will have to go into your carpeting. For some, we clean on a weekly basis . Vacuuming the floors and having them professionally cleaned will preserve them.
If stains get onto your carpets, it is not the end of the world. You won't have to go looking for new flooring. There are many cleaning companies that will take those stains out through deep cleaning.
Carpet Installation
Be ready if you have pets and children as they will quickly ruin a carpet. You can prepare yourself by having it coated which protects it from permanent stains.
The day comes when you finally get the installation. You are going to have to make arrangements for the furniture and other room's belongings as they'll need moved out of the way.
A solid installation job can make all the difference.  When the carpeting is professionally installed, you'll notice that there is no runners and stretched far enough that no damages will happen to it.
Besides new carpets, you need to also consider the padding. Padding goes underneath the carpeting and adds extra comfort for walking or crawling. Your carpeting has more advantages than you think.
Before you go out and buy the first thing you see, make sure and research your options. You'll be able to get quality carpeting at an affordable price when doing so. Quality means durability and minimal problems.
Finish Line Flooring Services can install your Edison Carpeting professionally and at prices that one can afford. They will install it in any room of the home, business and even offer custom rugs.
If you are looking for carpeting or other flooring in Edison then please call 201-803-4878 or complete our online request form.