Edison's Number One Resource For Quality Commercial Flooring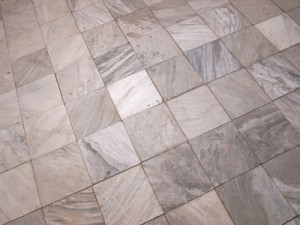 When your Edison business needs flooring, don't entrust the task to anyone other than the best. At Finish Line Flooring Services we are the commercial flooring experts in Edison. We've been providing local businesses with quality commercial flooring since 2003. We have a skilled staff committed to excellence as well as the proper tools and equipment to handle any size job. Whether you run a small specialty boutique or a multi-story hospital, we can get the job done. From patterned carpeting to glossy sheet vinyl, whatever your establishment's needs, we offer it. No one knows commercial flooring like we do and our track record proves it. With countless installations in the Edison area we are dedicated to helping the local commercial sector grow one floor at a time.
At Finish Line Flooring Services we work hard to offer the widest selection of commercial flooring options available. We offer carpeting for your business as well as vinyl floor options in both tiles and sheet. We offer an unlimited number of colors and patterns too. We also offer rubber flooring and hospital grade flooring for increased safety. Whatever your commercial flooring needs, Finish Line Flooring Services can accommodate with quick and affordable solutions..
Resilient Flooring Installation In Edison; On Time & On Budget
The most popular commercial flooring option today is resilient flooring in Edison. Able to withstand heavy loads and traffic, resilient materials have a number of obvious advantages. Flooring like vinyl tiles and sheet vinyl offer innumerable customization options with colors and patterns while also being durable, resistant to elements and easy to install. Rubber flooring offers an elevated level of safety and comfort with its natural cushioning and it is waterproof, scuff-proof, fire resistant and does not produce static electricity. At Finish Line Flooring Services we also offer hospital grade resilient flooring installation. Our hospital grade flooring is extremely easy keep sanitary and maintain higher levels of hygiene while also being able to endure the traffic of heavy medical equipment.
Edison Flooring Removal & Preparation Done Right
Save money and time by having your floor removed carefully. When your floors are removed and the sub-flooring is prepped properly, materials can be recycled and new flooring can be installed more easily. This is what you get with Finish Line Flooring Services. Our installers are trained and experienced to remove your old flooring without undue damage so salvageable materials can be recycled. Our high tech equipment then allows us to grind and shot blast the under-flooring to ensure maximum moisture control and no missteps with the new floor installation in Edison.
If you are looking for Commercial Flooring in Edison then please call 201-803-4878 or complete our online request form.